CONLICENSE is an innovative Virginia-based Academy dedicated to Contractor professionals.
From our main offices in Tysons Corner, Virginia, CONLICENSE operates over five different locations with full-service support and classrooms. As a local Academy and focused on the local needs and requirements, we don't believe in long distance or online training because they do not provide the student the personal attention needed to ensure success when taking the exams. Our growth is due to our providing high-quality, professional services.
CONLICENSE is one of the only contractor academies in the state of Virginia that is run by educators, not business people. CONLICENSE operates under the oversight of the State of Virginia's Board for Contractors, so it is an approved and recognized Educational Provider.
CONLICENSE operates under the provisions of Title 54.1, Chapter 11 of the Code of Virginia, the Board for Contractors Regulations and the Board for Contractors Individual Licensing and Certification Regulations.
The Law in the State of Virginia requires that any person who offers construction services must have his/her Contractor License. In order to help the comunity, Conlicense offers different contractor courses according to the specific requirement.
Class A Contractor License and Class B Contractor License require to pass an exam. Class C Contractor License requires to take a mandatory 8 hours course called Pre License course or Business course.
CONLICENSE proven Licensing Programs for over 13 years are: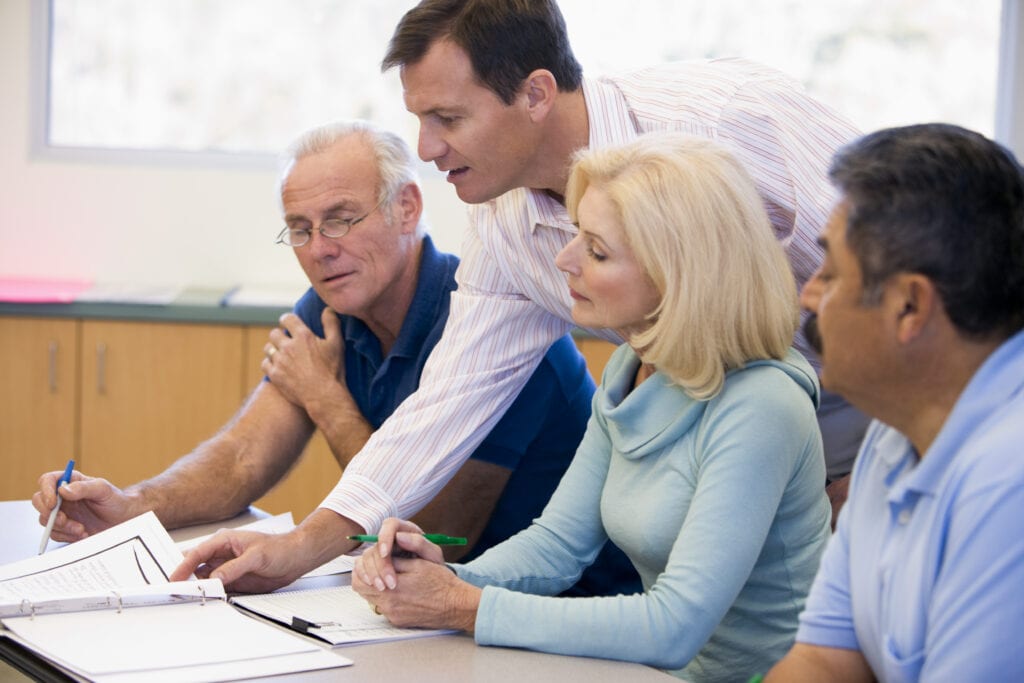 CONLICENSE has Architecture degree, Project Manager and very knowledgeable Instructors with an average of 20 years experience in teaching students. They are known state-wide as the professionals able to assist you in passing the Virginia State License Board examination on the first try.
Over the years, enthusiastic and very motivated professionals who are currently part of the CONLICENSE Management Team, have witnessed how underserved the construction professional is in the market. To address this, CONLICENSE has expanded its range to offer programs, classes and services to assist contractors into becoming more qualified and successful business people.
CONLICENSE PURCHASE AND REFUND POLICY
Last Revised: December 1st, 2021.
Our goal at CONLICENSE is to make your Course-going experience as easy and efficient as possible. Our Purchase Policy is designed to provide you with the information you need to ensure a smooth transaction and trouble-free retrieval. Please take a minute to read the following:
No Refunds or Exchanges.
CONLICENSE does not offer refunds or exchanges of any Course purchased, except in extraordinary circumstances where a Course is canceled, no seat was available or out of control unforeseen events happened. Before purchasing your Course we urge you to confirm the course, time and location of such a course you wish to take.
At the time of your order, CONLICENSE will place an order for your registration in the Course's enrollment system, reducing the number of seats available for the chosen course. While this allows us to provide our customers with the clear benefit of guaranteed seats, it does prevent CONLICENSE from reselling seats in the event that you do not attend.
If you cannot attend a Course for which you have paid, you may contact CONLICENSE to inquire about exchanges only. You should send an email to CONLICENSE 24 hours prior to your show time, as we generally may not issue exchanges after the course has begun. Any refund or exchange is at the sole discretion of CONLICENSE considering extraordinary circumstances only. If a refund is available, CONLICENSE may only refund to you 80 percent of the Course price, in which situation you should contact CONLICENSE BY EMAIL indicating the unforeseen event and the refund request (otherwise, the Course Charge is non-refundable, as stated above).
Class A/B Business and Specialty Exam Prep Courses Guarantee Policy:
In order to qualify for the VA Class A Business Exam Prep, VA Class B Business Exam Prep Course Guarantee and the Specialty Exam Prep Courses like the Residential Building Contractor RBC or the Home Improvement HIC Specialty Exam Prep Course Guarantee or any other Specialty Exam Prep Course, you will need to:
Take the full scheduled training hours (3 sessions for the Class A/B Business Exam Prep and 1 session for the RBC, HIC or other Specialty Exam Prep, without missing classes or any tardies).
Take the exam as soon as possible after course completion; our guarantee will cover up to three (3) months after registration date.
In order to have the right to attend to an additional class (one session class), you must bring a copy of your CONLICENSE payment receipt and CURRENT EXAM RESULTS. (Current means that the exam has been taken between the last session class and the new additional class).
If more than 3 months have passed, the student must pay an extra charge of $300.*
CONLICENSE is not responsible for any rejected VA Class A Contractor License exam approval/application or VA Class B Contractor License exam approval/application or any rejected VA Class C Contractor License exam approval/application due to any pass criminal history, disciplinary action, insufficient experience, adverse financial status or any other legal issue.
Any schedule change made by the student after registration, has a $100 fee and is subject to space availability.
*We are proud to say that about 96 percent of our students pass the exam the very first time they take it.